A family-owned company through and through.
SCHUNK is a global player and family-owned company in one. Family not only includes the management team that bears the SCHUNK name, but all of our 3,500 employees. Every single one of us uses their individual talents and skills to contribute to making SCHUNK what we are and what we want to be – the global number 1 in toolholding and workholding technology, gripping technology and automation technology.
A family-owned company through and through.
Together we make a difference
We at SCHUNK are very proud of our products, they are like our "babies". That is why we feel responsible for ensuring that they win over the market with their superior quality, reliable performance and comprehensive service. We are committed to this every day. Titles and departmental boundaries don't matter, it's the results and the people who put in the work that count. Each individual helps shape our company with their expertise, commitment and a personality all their own. We celebrate the successes of our fellow colleagues as well as our own, we stick together and look for solutions collectively. This is how we all win, showing our resilience and tremendous power.
If you find your way here, enjoy taking on challenges and contributing your own ideas, then we are looking forward to getting to know you – as a colleague and as a person.
Human - colleague!
Gripping systems and robotics are our business. But we do not want machines as colleagues; instead we want "real people" who shape our company with their competence and commitment just as much as with their personalities. Friends and colleagues, at SCHUNK they are often the same thing. After all, we do not only design the best grippers and clamping systems, we also celebrate together in a relaxed atmosphere, practice all kinds of sport, and create things together.
We are there for each other. This is true for work, but also when you are doing something big in your private life. Whether you are getting married, expecting a child, building a house, playing your first gig with your band ... we get excited too and are happy to support you!
Versatility
Visionary but with its feet on the ground, technological leader, pioneer and family-owned company ... SCHUNK is many things but there is one thing it is not: boring. That also applies to your work and development with us.
Across technologies and industries
Toolholding and workholding technology, gripping technology, automation technology, robotics for machine and plant engineering for sectors such as the food and medical industries, aerospace and jewelry and watchmaking. The diversity of our technology, products and the wide range of our customers alone is a guarantee that you will always encounter new challenges and topics at SCHUNK.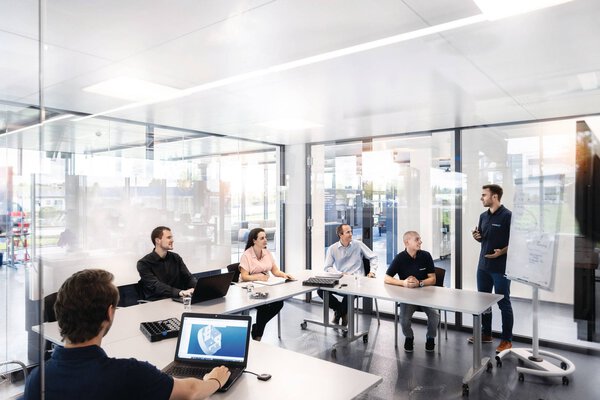 Beyond the department and national borders
Regardless of where you start at SCHUNK - your duties will continuously develop together with you and the company. Even as an expert in your field, you don't just work on your staked claim. At SCHUNK, everyone always has their eye on the big picture that we are all striving to meet – regardless of the field, department or national borders. If you have a good idea or if you would like to try something new, we will give you an opportunity to give it a go. This is not entirely a selfless act, because in the end, the people who think a step ahead and have the courage to be pioneers are the ones that take us further. We know that not every idea is an immediate success and that sometimes the goal can only be reached after a detour. That is why the time and resources of our project teams are not always limited from the outset.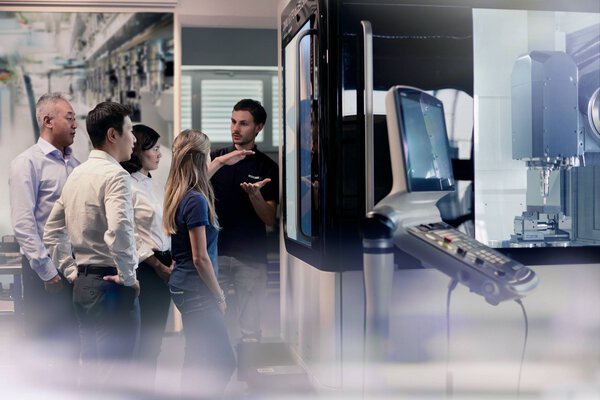 Autonomous
Success is achieved through a team, yet every individual plays a role. We rely on employees who want to take on responsibility for their work and who are eager to face new challenges. It's the result that counts. And because you often know yourself how you can best achieve your goals, we will also afford you the space you need for that. Daring to do something, trying something new as well as recognizing the limits and seeking out support at the right time
– that is what we at SCHUNK understand by personal responsibility. Because we trust in the abilities and responsibility of our colleagues, we don't just assign things to the "professionals". We also give our trainees demanding tasks from the very beginning. You will always find somebody willing to listen to your ideas and open their doors for advice and genuine support.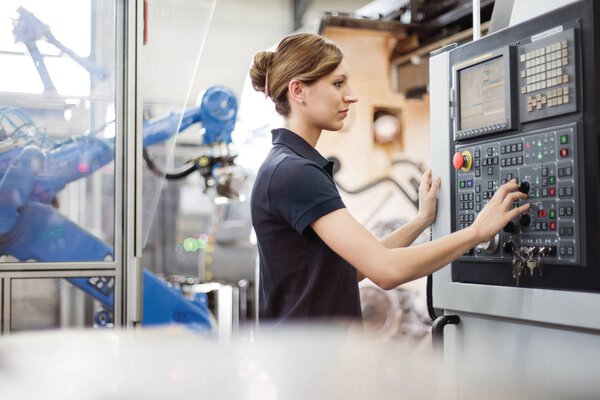 International
Working at SCHUNK is international in many ways. For one, half of our sales revenue comes from outside of Germany, and this number is growing. That means that exchanges with customers and colleagues all over the world are part of everyday life in virtually every department. Secondly, people from the most diverse countries and cultures have been working together at SCHUNK from the very beginning. The variety of different perspectives in our company allows us to transcend many boundaries – in every respect. Regardless of which country you come from – with us you will surely find a colleague who can welcome you in your own language.
At home around the world
With currently 34 international subsidiaries, we provide customers in Europe, the main Asian markets and in North and Central America comprehensive technical advice and support. Two to three additional locations outside Germany are added every year, above all in order to develop the non-European markets even better. The world is seeing an increasing demand for high quality, precision and innovative solutions to technologically demanding questions in production – the perfect reason for our international growth as a premium partner to industry. If you would like to help us grow and spend some time living and working in another country, we can provide you that opportunity.
Based in Lauffen
SCHUNK production is predominantly in Germany. However, global contacts will be playing an ever increasing role in the future. What we need to do is to understand the various needs of our global customers. Intercultural competence is developing into an ever more important factor for the success of a company. That is why, if our trainees perform well, working for several weeks in one our foreign subsidiaries has become an integral part of training for many of them. Our Dual Course students also spend up to three months during their practical semester in one of our global subsidiaries. And of course we also make sure our "professionals" are fit for working in an international environment with language courses and intercultural training.
Let's work together
Discover your opportunities to get started at SCHUNK and become part of the team.