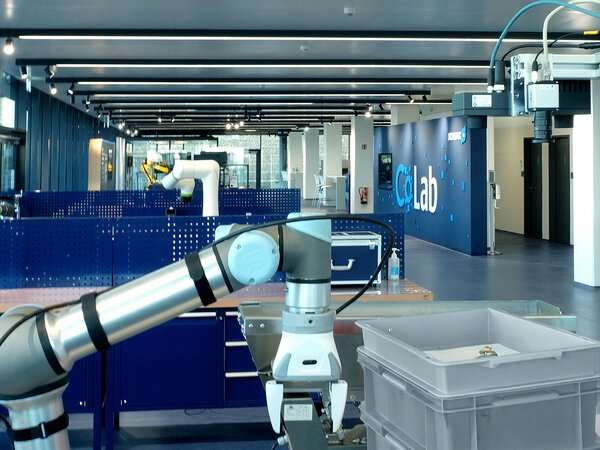 On the road to the digital future
The pioneering spirit that runs through our company history as a common thread remains unbroken to this day. In the age of Industry 4.0, people, machines and products are all interconnected. We are actively involved in shaping this development: In the form of digital services, smart product functions and our commitment to creating a legal framework and uniform standards.
For the automation of production processes, we are not only supplying individual components but also the corresponding software modules. With our applications, we develop intelligent functions for every need and are therefore opening up completely new areas of application. We often combine several components to create application-specific solutions. This means that the functional scope of our products is continuously growing. We validate these customer applications in CoLabs – our robot application centers – and coordinate them so that our customers can enjoy simple plug-and-play solutions. We also integrate components from external suppliers, such as robot arms or cameras, into our applications.
Whether robotics, AI or automation – technologies are developing more rapidly than ever before. This results into enormous opportunities and scope of design for the future.