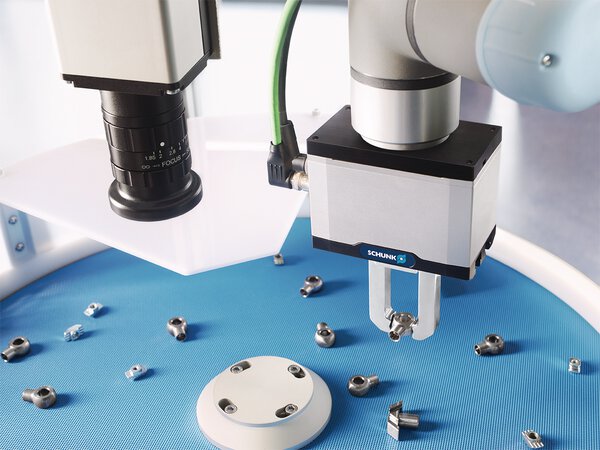 Vision-based gripping
2D Grasping Kit
The application kit for handling individual objects randomly arranged on a plane.
In many industrial manufacturing operations, randomly arranged and non-positioned parts are picked from a inlet belt conveyor, tray or preparation table.
They are then further processed, separated or fed to a machine.
Automated handling using robots, grippers and vision systems is demanding and requires experience in image processing, lighting and process technology. With its 2D Grasping Kit, SCHUNK is now offering a complete solution that makes it much easier to get started with automated object handling.
Sound interesting?
Our experts will be happy to advise you mechatronics@de.schunk.com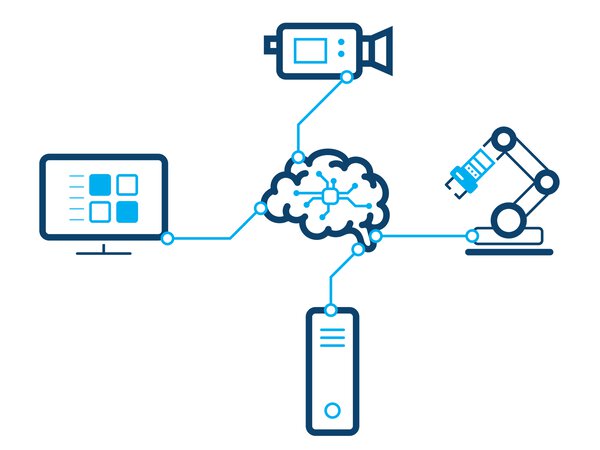 Automated to optimal grip
The perfectly matched application kit for gripping and placing non-position-oriented workpieces consists of a camera system and lens, an application-specific gripping system, SCHUNK's own industrial PC (SVC) as well as a plug-in for easy integration into the robot control system. The core of the system is the AI software developed by SCHUNK, which ensures reliably recognition, even under changing light conditions. All components in the kit are precisely matched to each other and are process-safe.
The smart way of handling
Easy teaching of components:
Without prior knowledge of image processing system programming possible
Planning of the automated gripping process
The software can determine gripping points independently
Intuitive user interface:
Easy commissioning without prior knowledge thanks to guided software
Integrated collision protection:
Automated calculation of interfering contours of fingers and workpiece
The software adapts itself to not optimal lighting conditions and changing backgrounds
Risk reduction and easier commissioning due to application validation in the CoLab
Do you wish support from SCHUNK in implementing your project?
We will gladly off you support in validating your application.
In the CoLab, the SCHUNK Application Center, we can test your planned application for camera-based gripping.
We support you with feasibility studies with your workpiece, process analyses and demonstrations of your process. This way you can minimize your risk and save time during commissioning.
Get in touch now with your SCHUNK consultant on site so we can discuss and develop your application.